Our Mission
Joseph Kramer and EroSpirit Research Institute are the creators of this Sexological Bodywork Homestudy website. We consider ourselves a learning community of pleasure activists. We affirm that erotic pleasure is a healing principle, a source of aliveness, and a way to connect with ourselves, our partners, our communities and all of life. We are committed to the sexual well-being of all people because we believe this is the quickest and most enjoyable way to evolve our relationship with one another and the planet.
Intentions and boundaries are central in Sexological Bodywork education. While acknowledging the human longing for connection, we emphasize the value of professional distance.  The focus of individual Sexological Bodywork sessions is on the student's experience within their own body. Sexological Bodyworkers do not act as surrogate partners. We are clothed and the touching in our sessions is uni-directional. We request students bring their partners when they wish to practice interpersonal erotic skills. You will find the complete Sexological Bodywork Professional Ethics here.
$300 Scholarships for
Sexological Bodywork Homestudy Students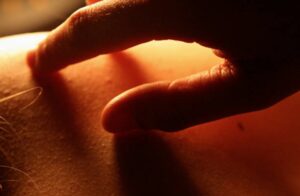 Students who enroll in the complete Sexological Bodywork Homestudy curriculum receive a $300 scholarship toward a professional Sexological Bodywork or Somatic Sex Education certification training at the following schools:
The Institute of Somatic Sexology in Australia
Pacific Center of Somatic Sexology in Hawaii
The Institute for Relational Harmony Studies in Portugal
The School of Somatic Sexology in the UK and Ireland
Instituto Latino Americano de Sexologia Somática in Brazil
Institute for the Study of Somatic Sex Education in Canada
Institut für Somatisches Lernen, Sexualität und Körperarbeit in Germany
A Message from Joseph Kramer:
As the founder of Sexological Bodywork, I have created over 45 video classes as resources for Sexological Bodyworkers (and other explorers). The video demonstrations on OrgasmicYoga.com and EroticMassage.com are now used in professional Sexological Bodywork trainings worldwide. Many of the erotic teachings and practices were created by teachers and practitioners of Sexological Bodywork. I recommend the resources on these websites as a valuable addition to your learnings in the Sexological Bodywork Homestudy program.